Bon cadeau Balade à l'Ilôt Puen
This ride will make you discover life on the ranch on an island and its certified organic cattle, through the landscapes of the island plains of Puen and the colors of our magnificent lagoon classified as a UNESCO heritage.
Notes:
-If you arrive too late to register for tomorrow's ride do not hesitate to contact 936515, maybe we will have a horse available for you!
Bon_associé.jpeg
Details
Price: From 108.60 GBP
Duration: 8 Hours
Place: Boulouparis, NC
Participant:
Payment: Credit card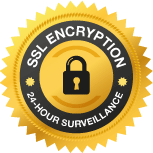 Le site de cette balade est exceptionnel. Un ranch sur un ilot ! Nous avons osé le faire pour vous ! Venez vivre un moment inoubliable le temps d'une journée. On viendra vous chercher en bateau à la mise à l'eau de Bouraké à Boulouparis. Après 15 minutes de navigation, le café vous sera offert pour bien commencer la journée. Une fois nos montures prêtes, nous partons pour 3 heures de cheval en passant par plusieurs plages de sable blanc et une ligne de crête pleine de dégradés de couleurs. Mais également de magnifiques points de vue sur les ilôts environnants. De retour au ranch, vous réaliserez votre rêve en allant vous baigner avec les chevaux dans la mer.
Remarques :
- Merci de m'appeler avant de réserver dans le cas où il y aurait des enfants Maximum 3 enfants par balade
- Prévoir un pique nique et une bouteille d'eau par personne, amener une glacière pour plus de confort.
- Prévoir un maillot et une serviette de bain.
- Equipez-vous de pantalons longs et chaussures fermées pour monter à cheval. Si vous avez des chaussures allant dans l'eau vous serez à l'aise en toutes circonstances (nous sommes sur un ilôt).
- La sieste et le café vous sont offert.
- Pensez à prendre de la crème solaire, il vaut mieux être tout blanc pendant la balade que tout rouge pendant une semaine.
| | |
| --- | --- |
| Journée Adulte plus de 12 ans | |
| Journée Enfant moins de 12 ans | |
| Nuitée Camping | |