Nice Present Riding Day
This gift voucher gives access to large spaces of freedom with magnificent viewpoints during 2 hours of horseback riding.
Remarks :
- Duration of validity of the gift voucher: 6 months from date of purchase
- The beneficiary will receive by email the gift voucher below with the mentions you have chosen.
- The beneficiary must contact Marion on 93 65 15 to arrange a date.
Details
Price : From 17 000 XPF
Duration: 4 Hours
Place : Bourail , NC
Participant :
Payment : Credit card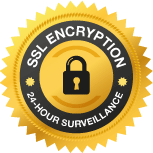 - Equip yourself with long pants and closed shoes.
- Remember to take sunscreen, it is better to be all white during the ride than all red for a week.