Sharing Day

The shared day trip will take you through varied landscapes. They will offer you beautiful moments of sharing with your horse. Large spaces of freedom with magnificent views.

2h walk in the morning 2h in the afternoon

Prices :
From 1 to 3 people 17 000 XPF/p

From 4 to 6 people 16 000 XPF/p

Remark :

Slots open on request by SMS 936515
Details
Price : From 232.12 AUD
Duration: 7 Hours
Place : Bourail, NC
Participant :
Payment : Credit card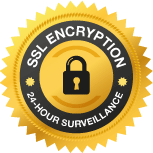 The day trip:

Between land and sea, medium level: We will take you to the magnificent property of the Deva estate. The ride is a mix between land and sea. In the morning, for almost 2 hours, you will head towards the mountains. You will be immersed in a natural environment with wide open spaces. After a well-deserved siesta and coffee, you will leave for 2 hours on the Poé beach side. The sound of the waves on the reef will accompany you for a good part of the walk. Finally, you will be immersed in the world of the dry forest and the beautiful centuries-old banyan trees.

Terms :

- children accepted from 7 years old

- from 2 to 6 people

- be in good physical condition

- maximum participant weight: 90 kg

Remark

- Please call me before booking in case there are children. Maximum 3 children per ride

- If you arrive too late to register for tomorrow's ride, do not hesitate to contact 936515, maybe we will have a horse available for you!

- Equip yourself with long pants and closed shoes.

- Remember to take sunscreen, it is better to be all white during the ride than all red for a week.

Responsibility commitment:

The guide may suggest that you adopt a trotting or galloping pace. However, riders will need to express their ability level for these gaits beforehand, being aware that they are in effect taking their own responsibility in the event of a fall.

Namely that the guide will be there to ensure you thrills in complete safety.